Ian Gosling, Dale, Redmanthinks, Patrick and Kier Smith have recently posted on the
pages.
Back from a break, more to be uploaded soon.
Newly Added Reviews
Clinic
Free Reign
"Liverpool's Clinic are now seven albums in and have yet to put a foot wrong critically, although commercially their art-rock nostalgic futurism... "
8.0/10


Neil Young
Psychedelic Pill
"Opening with a twenty-seven minute track and then including another two breaking the fifteen minute barrier is never going easy... "
8.5/10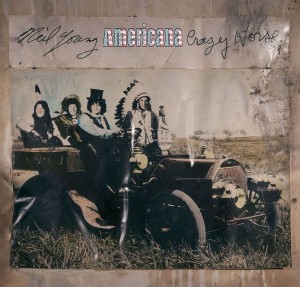 Neil Young
Americana
"Neil reunites with Crazy Horse for the first time in ages to produce an album of old songs, quirky songs and folk songs... "
8.0/10


Spectrals
Bad Penny
"With each song lasting an economical two to three minutes, any single track failing to convince hardly matters... "
8.0/10


Kiss
Hotter Than Hell
"The opening sequence for this record is very good, all told, 'Got To Choose', 'Parasite' and 'Goin Blind' each having much to recommend about them..."
7.0/10


Peatbog Faeries
Dust
"'Dust' is a sixty-minute long set and highlights cannot be excerpted - despite the modern sound, this is very much a pre..."
Little Mix
DNA
"Formed for the eighth series of X-Factor, Little Mix became the first group to actually win the competition...."
5.0/10


Vampire Weekend
Vampires In The City
"This album just runs out of steam, the likes of 'Ya Hey' and 'Hudson' being the sound of a band... "
8.0/10


Savages
Silence Yourself
"It's immediately clear Savages have listened to both Siouxsie And The Banshees as well as The Birthday Party. "
8.5/10


The Strypes
Blue Collar Jane
"The Strypes are 4-piece rhythm and blues band hailing from Cavan, Ireland. They are a welcome throwback"
8.0/10