adriandenning.co.uk started in 2001 and many many years later is still here.
29 Sep 2023 Sadly The hosting I had paid up for ran out for this wonderful site, and it briefly went offline. I have sorted this now for a shortwhile, but one of the community on here suggested maybe I should create a gofundme to help keep this going. After much thought I decided I do this, so if any of you would like to help, please visit here : https://www.gofundme.com/f/the-legacy-of-adrian-dennings-album-reviews?utm_source=customer&utm_medium=copy_link&utm_campaign=p_lico+share-sheet Phil (Adrian's brother)
20 May 2023 Two years ago (4 days after his birthday) Adrian was taken from us, but his words still live on in his review. I recently found links to his reviews on various wikipedia pages. Makes me glad i kept this review site of his running! Phil (Adrian's brother)
6 Feb 2023 It is on days like today that I'm again looking for something different to listen to. I wonder what Adrian would have been about to spin... or even review and share his thoughts with us. I suppose we will never know. I'll instead find something he liked on here and crank that up! It's good to know I'm not alone in this... there have been many reach out to say they still use this... and that's wonderful. Thanks All Phil (Adrian's brother)
20 May 2022 : It is now one year today that the writer, Adrian Denning passed away. His family will keep this review site alive, adding any reviews from his PC that were yet to be posted. If you have memories of your discussions with Adrian, or simply want to let us know your still use his reviews (as we do) , then it would be appreciated!
Newly Added Reviews
Katherine Jenkins
Living A Dream
... "Katherine Jenkins appeared in Doctor Who, it was Christmas type stuff. She sings usually surrounded by a string section, she is Welsh yet doesn't belt things out..." 7.0/10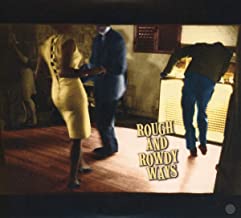 Bob Dylan
Rough And Rowdy Ways
... "There is no reason he should be making a song as good as the opener 'I Contain Multitudes'..."8.0/10


The Louvin Brothers
Satan Is Real
... "You may have a banjo, an acoustic guitar and strong harmony vocals. I am always a sucker..."9.0/10


The Monkees
Head
... "'Mike Nesmith and Dolenz were favourites of Zappa and 'Circle Song' written by Nesmith is a favourite in our house..."6.5/10


Frank Sinatra
Where Are You
... "'I'm A Fool To Want You' is also on this record, another song Billie Holiday performed..."9.0/10


Vanilla Ice
To The Extreme
... "I want to buy a bunch of Eric B and Rakim albums..."3.0/10


Peter Wyngarde
Peter Wyngarde
... "otherwise he speaks over the musical backing like an insane Leonard Cohen..." 8.0/10


The Fall
New Facts Emerge
... "the bass is no Steve Hanley - who could be Steve Hanley except Steve Hanley himself?..." 8.5/10


The Pixies
Head Carrier
... "first glimpse of the latest female Pixies Kim Deal replacement, Paz Lenchantin..." 9.0/10


The Pixies
Beneath The Eyrie
"... "throughout this album and shines like a shiny thing in a shop called we sell shiny things..." 8.0/10


Go-Kart Mozart
Mozart's Mini Mart
... recorded it on the run, whilst looking over our shoulders, without a budget and calling ... 8.0/10


Charlatans
Some Friendly
"... charting, what, maybe top five in the UK album charts..." 7.5/10